I am currently setting up my alerts regarding Twitter.
I have managed to make the chatbot work as I require with slobs for each time I get a follower on Twitter, but having trouble trying to use the send a dm feature.
I feel I am misunderstanding the feature please tell me what I am doing wrong.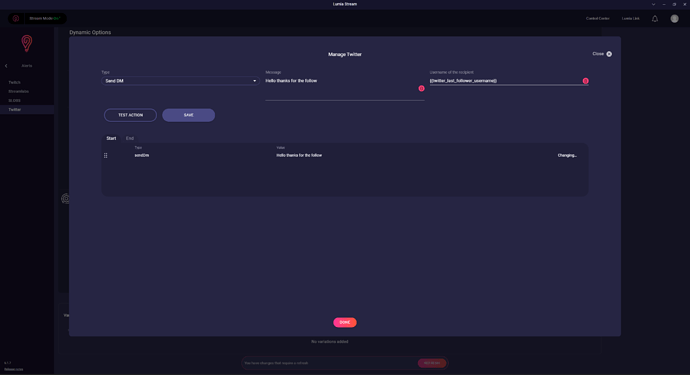 i am wanting to send the follower a thanks message and to tell them I'm live on twitch.
king regards