1- Version: 6.1.3.
2- System: Windows
3- Account: Premium
4- Screenshot if possible: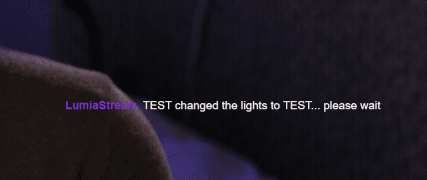 5- Describe the bug: I have connected the Stream Deck to Lumia Stream. I have a button set "Lumia Stream Command". Now when I press that button everything works great except in the chat Lumia Stream writes: TEST changed lights to TEST. Can this be changed?
Before I had my Stream Deck set to just write down a command in the chat which triggered Lumia Stream. But it's much nicer to have it directly connected to Lumia Stream and don't have the need to write down that command in chat to activate that command.
Any help appreciated.
Justin