Sorry English is not my native language. I will try my best to explain my problem as good as possible.
I am using a Govee RGBIC Wi-Fi LED
1- Version: 5.5.1
2- System: Windows/Mac > Windows
3- Account: Basic/Premium > Basic
4- Screenshot if possible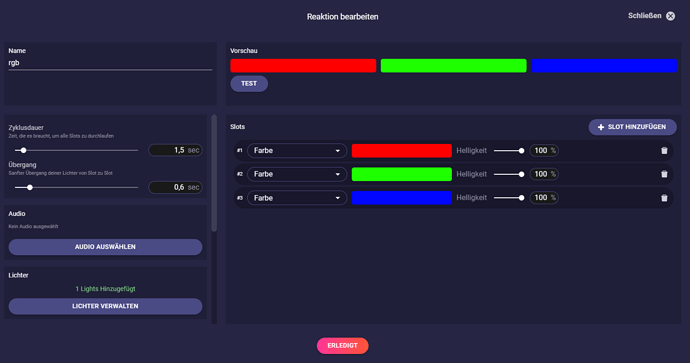 5- Describe the bug: The Lights flash way too slow. I did use another China LED before, which used the timings exactly. I did check the Govee settings and they can Flash very fast.
I do have a Police lighting as well. (pic of setting will follow, only may upload one pic)
This one flashes very slow too.
User can use Channelpoints to trigger the police efect. A sound will be played and the lights used to flash nearly at the same speed as the sirene. Now it doesnt look like a police light anymore

Am I doing anything wrong? Should'nt be since it worked before.
Thank you in advance for any advise