1- Version: 6.1.7
2- System: Windows 10
3- Account: Basic
4- Screenshot if possible
5- Describe the issue:
Hi, I cannot control my Key Lights on Lumia Stream.
I have successfully connected the Key Light protocol.
In the control center, in the Lights tab, I can clearly see my 2 Key Lights.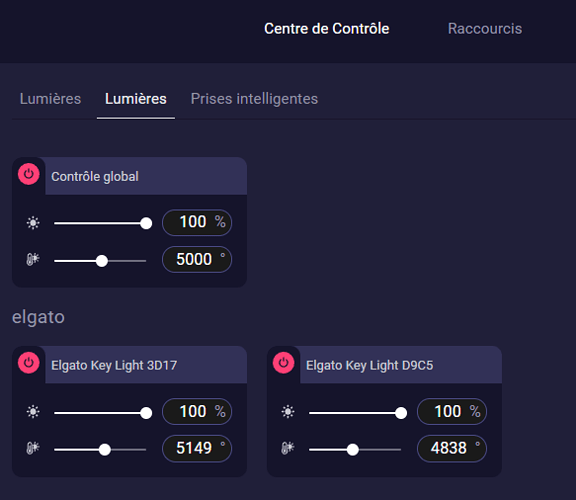 I also see them in the Smart Plugs tab.
However, if I change the intensity of the light, or the color temperature, either in the Lights tab or in the Smart Plugs tab, no change takes place. My lights just stay on, with no variations.
Same if I press the small Power icons, the lights do not turn off.
I must have made a mistake somewhere during the connection, but I don't know which one. Does someone have an idea?
I specify that the lights and my PC are on the same network. I manage to control them via the Elgato Stream Deck.
I apologize for my English, I don't speak it very well