To create a shoutout with Lumia you only need 2 minutes once you know what to do.
Before we create the command make sure you activated the Chat Bot.
Go to Commands → Chat → Add Command
Here we give the command the name so, put Type to No light change and change the User Levels to User and Mod.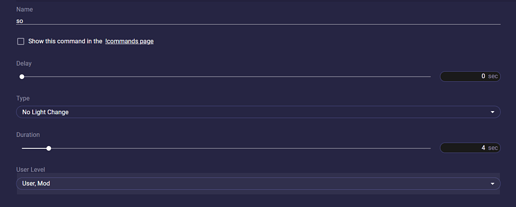 After this head to Chat Bot on the top tabs.
Enable this feature and put the following message into the text field. Of course, you can edit this for your needs but the variables are the important thing here


And… that's all. You just created a shoutout in Lumia Stream and now you can show sympathy to your fellow streamer friends.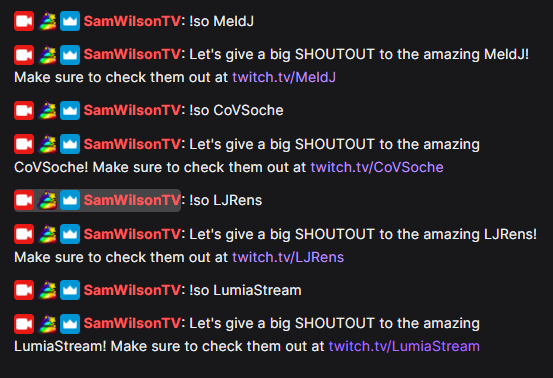 You can do the same with Twitch Points and let your viewers redeem a shoutout. Either you let them shout out themselves, then you only need to change {{message}} to {{username}}.
Or you set the points options to Require user to enter a message to redeem and change in your chat bot message {{message}} to {{prompt}}