1- Version: 6.1.7
2- System: Windows
3- Account: Premium
4- Screenshot if possible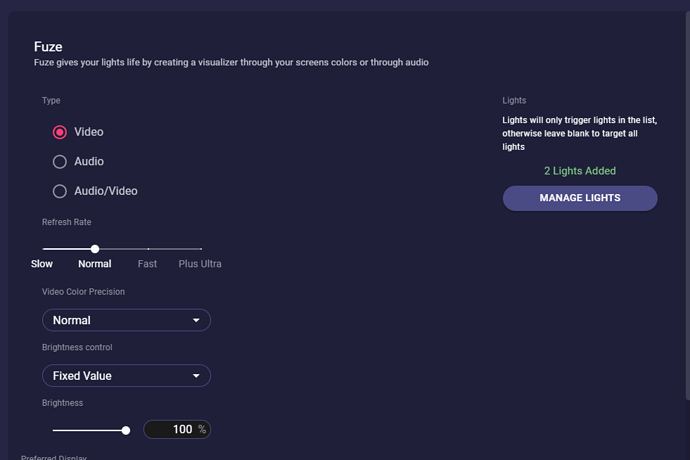 5- Describe the issue:
I am using Fuze with Phillips Hue Lights and Hue Bridge. With fast mode, I can use all functions of the lights extremely well except Fuze.
When I activate Fuze without fast mode the lights change at full brightness. However with fast mode on, the maximum brightness is about 75% dimmer. It doesn't matter what options I pick when fast mode is on, the lights are always very dim with Fuze.
Is there something I'm doing wrong? I would really like to use this feature but with fast mode, the lights are far too dim to be usable.
Thank you for your time.